Welcome!
We thank you so much for visiting our site! I am Jerry Robinson, the Senior Pastor of Triumphant Christian Church, and I personally want to let you know how much I appreciate you stopping by to learn more about our ministry. As you browse the pages, I pray that you will allow the Holy Spirit to minister to you in determining if Triumphant Christian Church is the right church for you to grow in Christ.
There are many opportunities for you to serve, as we are an Evangelical, Bible Based Ministry. We pray that you will take it a step furher and come to fellowship with us! We'd love to meet you!
Pastor Jerry L. Robinson
Service Times & Location
We are located 1111 NE Loop 410, San Antonio, TX 78219 (Crowne Plaza Airport Hotel)
For Directions: Click here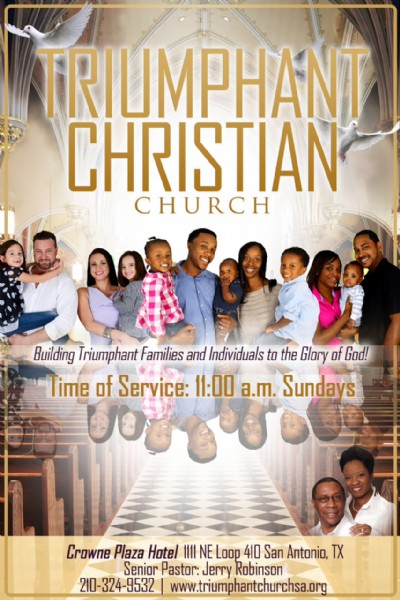 Service Times: 11:00a - 12:15pm
Visit us on

for an inspiring daily post!